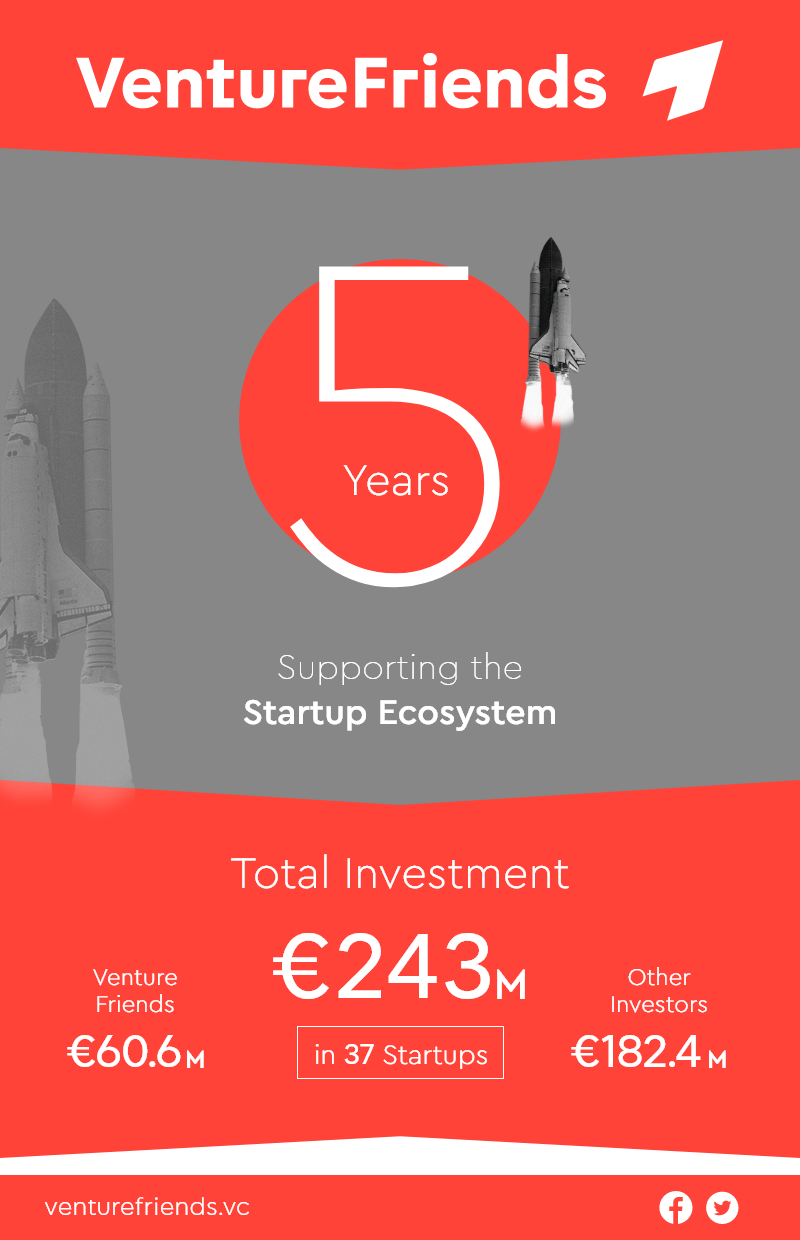 It feels like it was only yesterday that George and I started talking with startup founders as a new VC fund that had raised €20M from 37 private limited partners. Alongside our successful fundraise, we were also full of optimism from the sale of e-food and the momentum from our early angel investments, such as Taxibeat.
A European VC in the Making
We started as a dynamic and enthusiastic three-person team (Apostolos, George & Stefanos) and in the course of a couple of years we had invested in 20 companies. Blueground and Instashop quickly emerged as clear winners on the global stage, with Spotawheel and Douleutaras now also expanding to markets outside of Greece.
Two years later, in 2018, we raised our second fund of €50M with the support of the European Investment Fund. We also grew the team, with Pavlos, George (Karabelas) and Alistair joining us.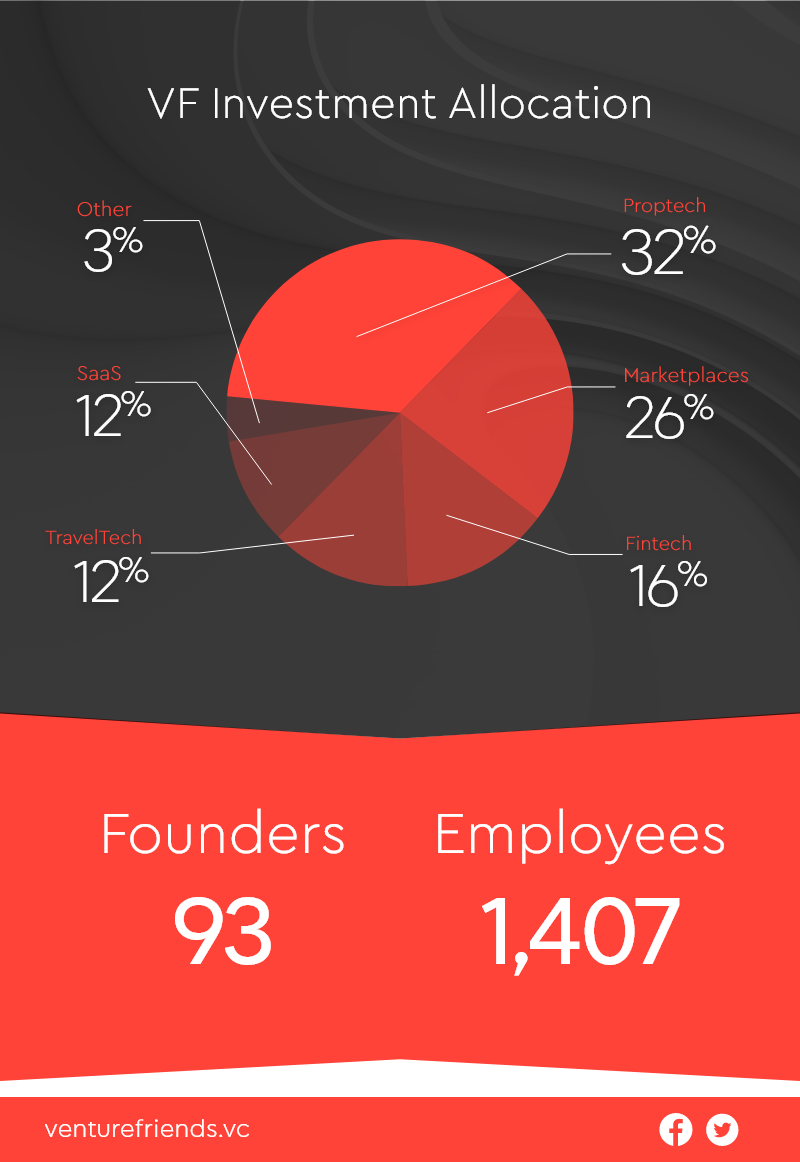 Our second fund enabled us to be more outward-looking, making our first investments as VF in the UK (Plum, Tymit), Spain (Belvo), Austria (Byrd), Sweden (Norbloc), Ukraine (Influ2) as well as many strong founders in Greece.
What have we created in the last five years?
In the last five years, our startups have raised a total of €243M, €182M of which came from external investors, into a total of 37 startups. 13 of these startups have exceeded €1M ARR, most of which will blast past that milestone in the coming years.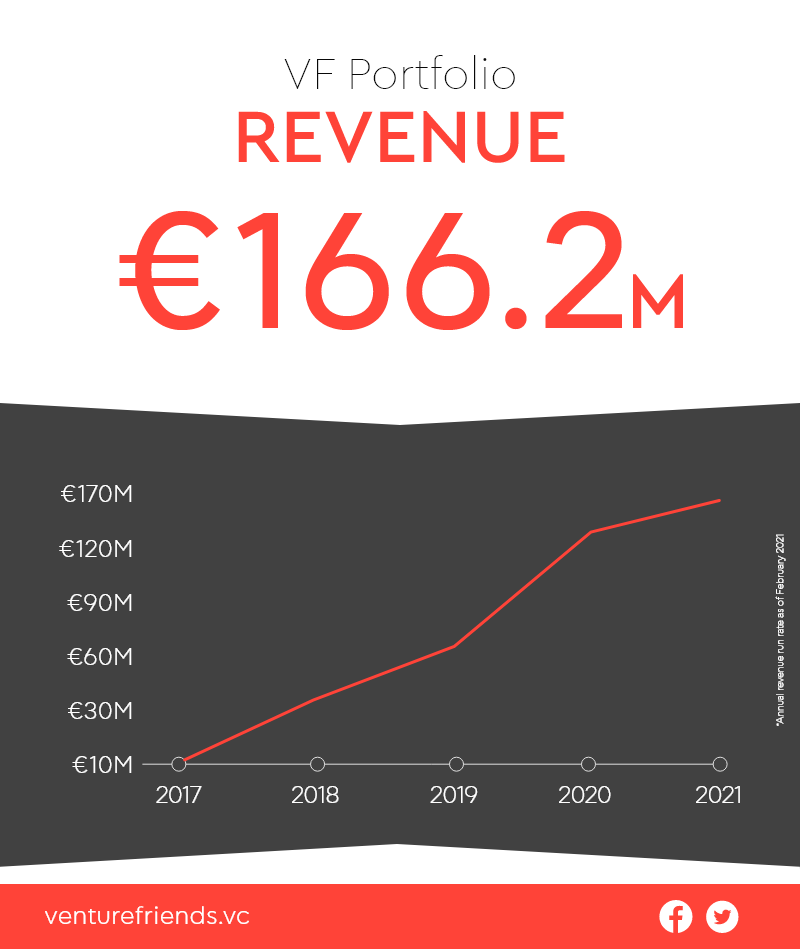 We have backed 93 ambitious founders from 37 startups, who have hired 1,407 people to join the mission as of March 2021.
Furthermore, three of our portfolio startups have successfully exited their startups: Instashop, Adespresso and Myjobnow.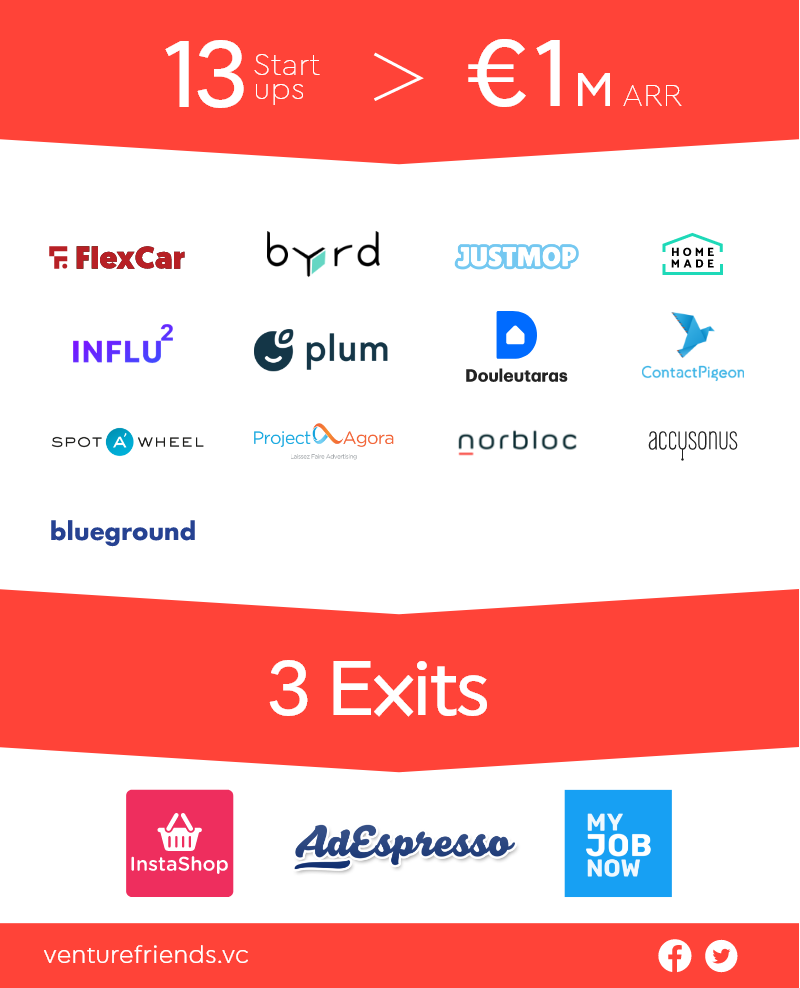 What's Next for VentureFriends?
We have laid the foundations by working at the speed of a startup to support our portfolio companies and help build the emergent European startup ecosystem. We now look forward to the next five years with optimism and heightened expectations with some of the amazing founders we've backed in the last few years. The success of Instashop will be replicated and exceeded, not only in Greece, but across Europe and other emerging markets.
We've grown the team again, with Michal and Fivos joining the team and will be doubling down on our strategy as a pan-European VC.
We're looking forward to continuing our mission to back ambitious European founders in their mission to build global companies.